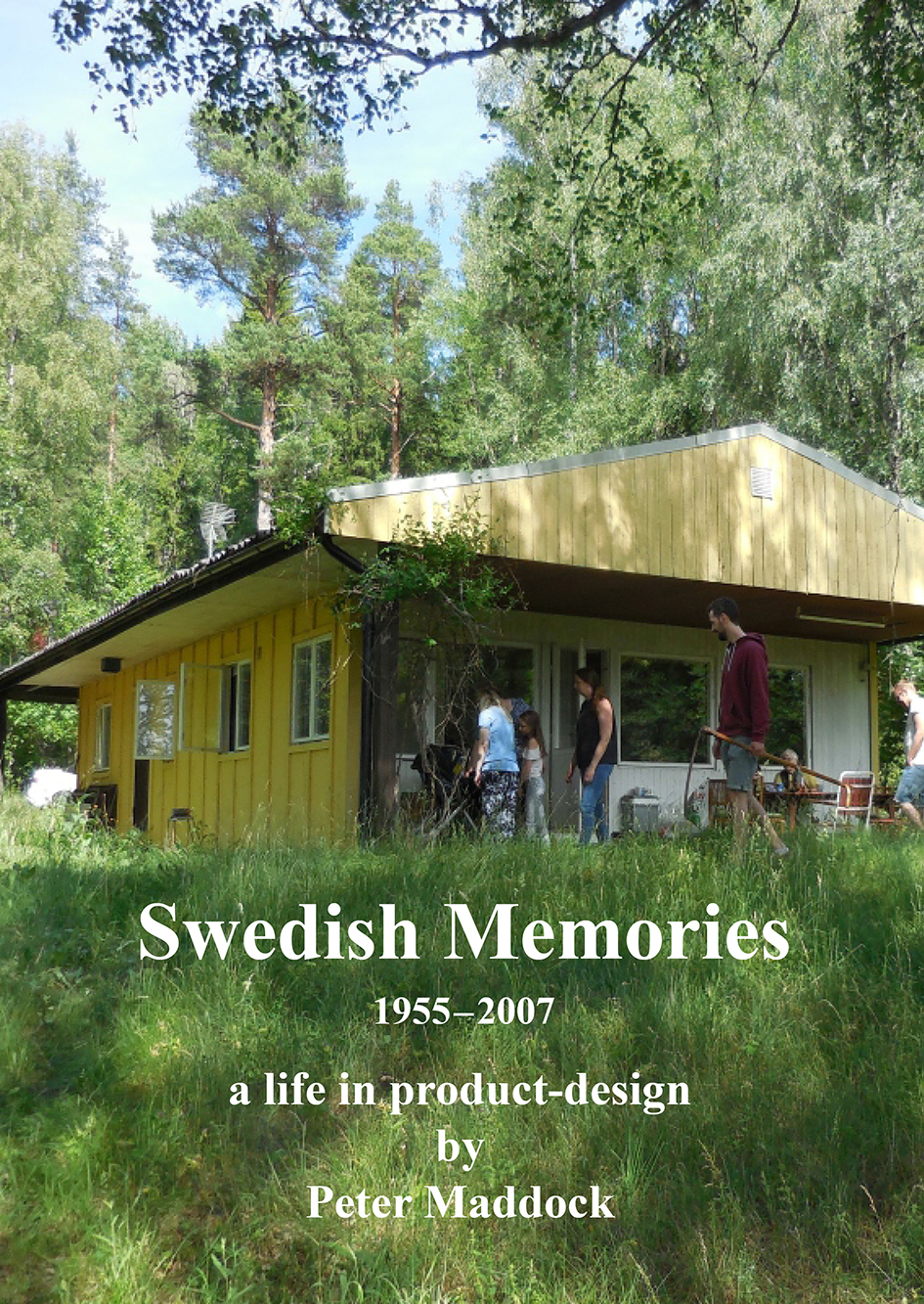 Swedish Memories 1955–2007

Peter Maddock
Publicerad: 2019
Genre: Biografier & Memoarer
Språk: engelska
Sidantal: 122
Format: 208x293 mm
Utförande: Limbunden
ISBN: 978-91-519-0949-3
Beställningsadress:
Peter Maddock
pmaddock37@gmail.com

This book should appeal to any student of design history and especially those interested in the second half of the twentieth century. It was written by productdesigner Peter Maddock who was born in England in 1937 but lived most of his life in Sweden.
In the late 1950's and 1960's he worked for and got to know the well known Swedish product-designers Sixten Sason, Per Heribertson and Sigvard Bernadotte. When Bernadotte merged his design consultancy with the London-based Allied International Designers, Peter Maddock became manager of the Stockholm product-design department.
On leaving Allied International Designers, he teamed up with his colleague, Jan Örn, to start a new company, Utvecklings Design AB, specialising in productdesign but with a leaning towards products outside the consumer-category.
This book describes the Swedish product-design world of the second half of the twentieth century. Peter Maddock's career brought him into contact with much of the Swedish manufacturing industry of that period including: Saab, Electrolux, Husqvarna, L.M.Ericsson, Bahco, Facit, Rosengrens, Asea, ABB, Hägglunds, Kalmar Verkstad, Svenska Siemens, Siemens-Elema, Pharmacia, Kockums, Stathmos, Cewe, JH Plast, BM Volvo, Sinjet as well as SJ and SL.
The book starts with Peter Maddock's earlier life and ends with the years after he had retired from active design-consultancy when he worked as a part-time external tutor at the University of Umeå, Institute of Design.