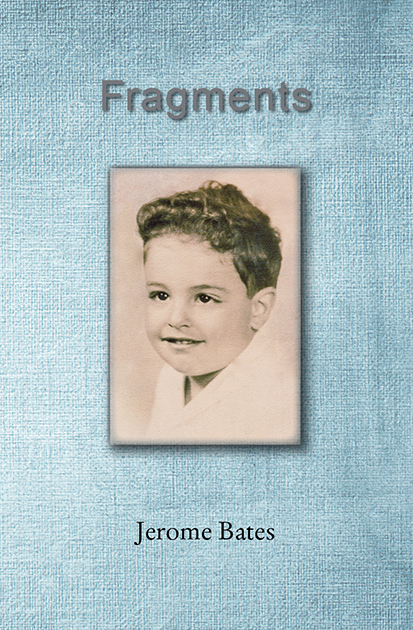 Fragments

Jerome Bates
Publicerad: 2018
Genre: Biografier & Memoarer
Språk: engelska
Sidantal: 124
Format: 135x206 mm
Utförande: Limbunden
ISBN: 978-91-639-8041-1
Beställningsadress:
Jerome Bates
jeromejbates@gmail.com

Telefon: 0737-627 285
We are three children who lived the first part of our lives in Brooklyn. We lived in the same house with the same parents yet we each of us has a different story to tell.
 Fragments is my story.
 My brother and sister have theirs.
 Fragments will be my gift to my brother on his 80:th birthday.
 When I started writing Fragments I had only a few memories to tell but each memory lead to another and suddenly I was overwhelmed by all the people, happenings and places that came back to life after a long sleep. Suddenly I was back in Brooklyn in the 40's. It was impossible to write down everything. I took some Fragments.
Jerome Bates
May 2018