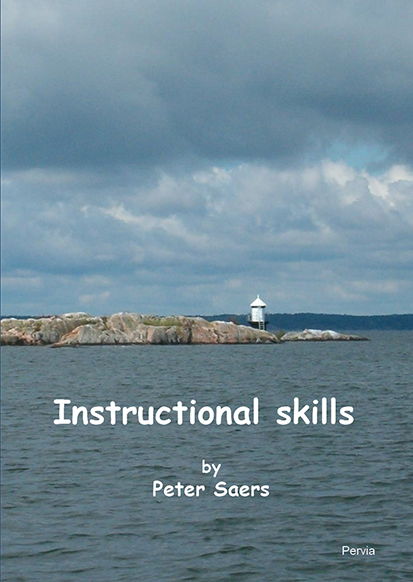 Instructional skills

Peter Saers
Publicerad: 2016
Genre: Facklitteratur
Språk: engelska
Sidantal: 272
Format: 146x206 mm
Utförande: limbunden
ISBN: 978-91-982086-2-7
Beställningsadress:
Pervia Förlag
pervia@saers.eu
http://www.saers.eu/

Instructional skills, is about the important skills of 'leading' people to new or higher competence. It is a practical handbook, handy in usage when working as an instructor in adult education.
It begins with the close relationship between competence, learning and teaching. After that, there is a discussion about three basic paradigms in education, followed by a chapter covering the importance of learning objectives. Then follow chapters discussing communications, group dynamics, methods, skills, varieties, tools and evaluation.
About the author, Peter Saers.
As a former upper secondary school teacher, he gathered both experiences and theory about what it means to be an instructor.
He then used these experiences for improving generic instructional skills teaching at a technical training center.